**Mannaz**
AKC Grand Champion Minikota's Medicine Man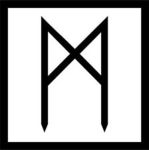 *Mannaz* is the conventional name of the m-rune of the Elder Futhark. It is derived from the reconstructed Common Germanic word for "Man".
Mannaz is the fourth rune of the third aett. Pronounced: "Mawn-nawz"
This is the Rune symbol above for Mannaz.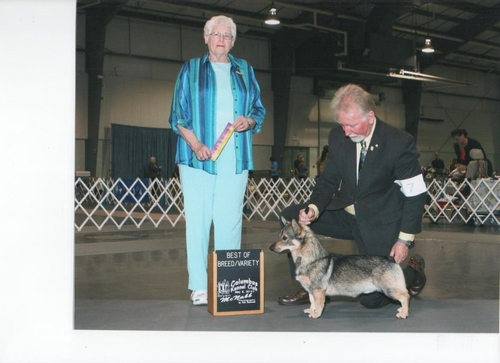 Judge: Mrs. Beverly Capstick awarded Mannaz "Best Of Breed" in Perry, GA with Frank by his side.
Mannaz was awarded Best Of Breed each day of the Perry Show Cluster.
Agent: Frank Murphy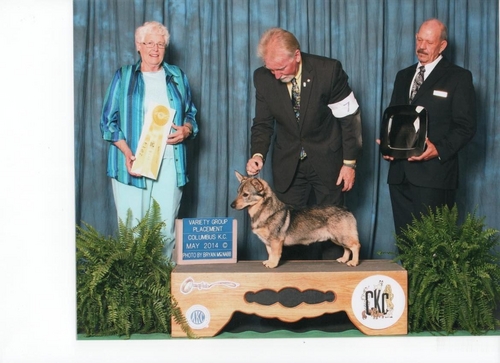 Above: Mannaz Standing with Frank, as Mrs. Capstick's choice for her Group Three Placement in Perry, GA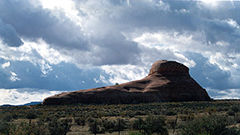 Brief Description
Sample Photo 6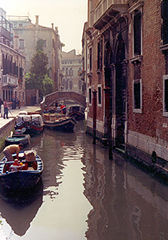 Brief Description